Director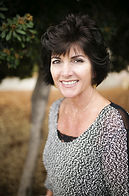 Colleen Wilson (Ms. Colleen) is the Preschool Director. She has been with us for over 8 years. For almost 40 years, Colleen has served as a Director of Early Childhood Programs in the Bay Area. Colleen has a true passion for working with young children and families.
Colleen was born and raised in Sacramento. Colleen is now a resident of Concord. Inspired by her passion for children, Colleen received her Bachelors Degree in Early Childhood Education from the State of California, Sacramento.
Colleen also holds a Site Supervisor Permit through the State of California. Colleen enjoys spending time with her family and loves being a Grandma. She also enjoys shopping, baking and hiking.
"The staff and families here truly make it fun to come to work every day. This is my home away from home. I strive to set a positive example for the staff. We love to get creative, messy and have fun with the kids! I get paid to play all day!"
Assistant Director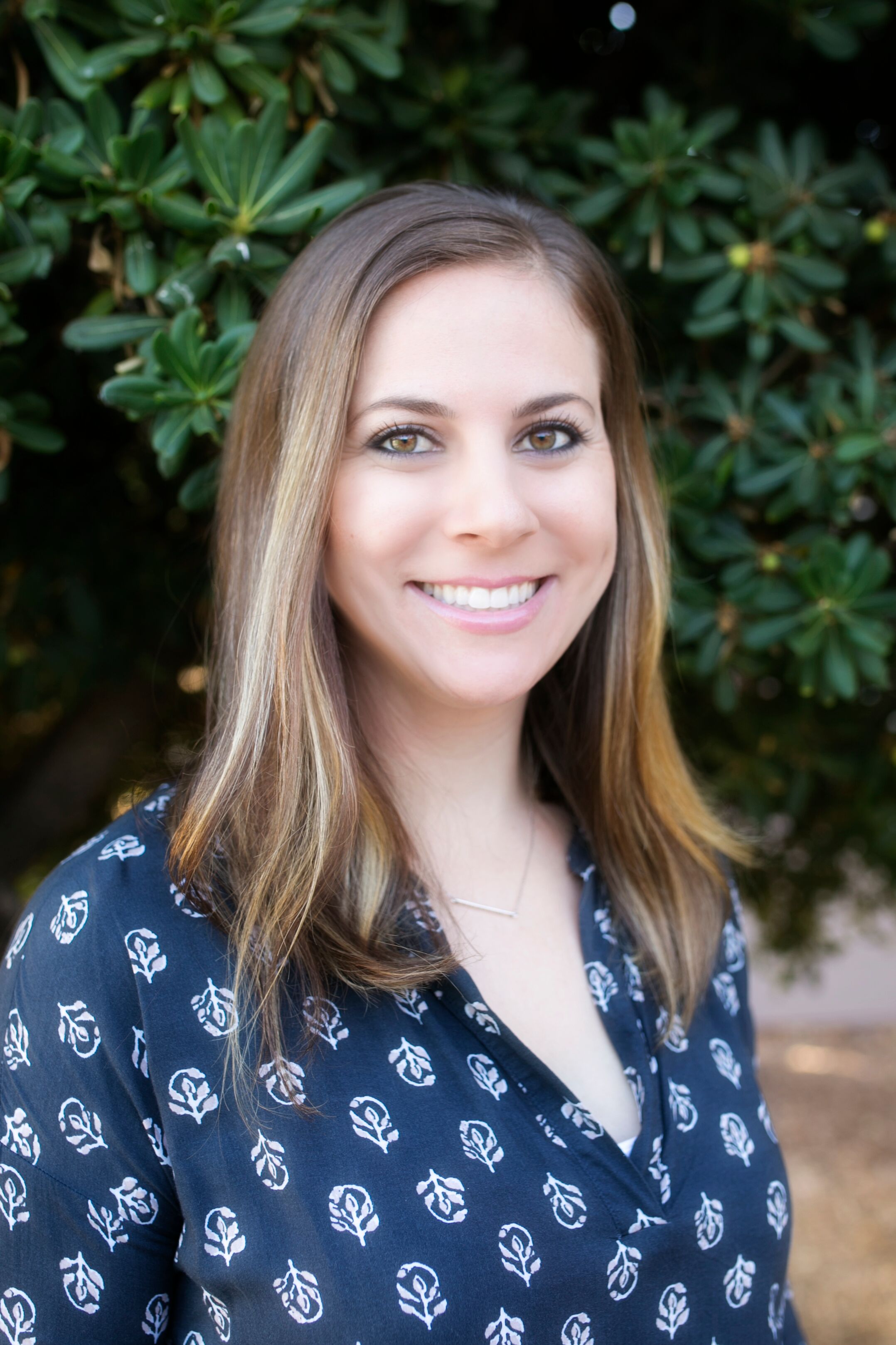 Alicia Lundgren (Ms. Alicia) has been a part of St. Michael's Preschool for 18 years. She has been the Assistant Director for 12 years.
Alicia started off co-teaching in the two year old classroom, was the 3 year old classroom teacher for 4 years and was the Pre-K teacher for 5 years. She is continuing her education to complete her degree in Child Development, as well as receive her Master Teachers Permit through the State of California. Alicia received her Early Childhood units at Diablo Valley College and Los Medanos College. Alicia lives in Clayton with her husband, 2 daughters, 2 dogs and chickens. She loves to get outdoors and garden, hike, boat, and camp. She also enjoys going the beach and spending time at her family's cabin.
"I've been here at this school for so long because of what we stand for. It's rare to find a school like ours and I think it speaks for itself when you see how happy the staff and kids are."
Pre-K Frog Teacher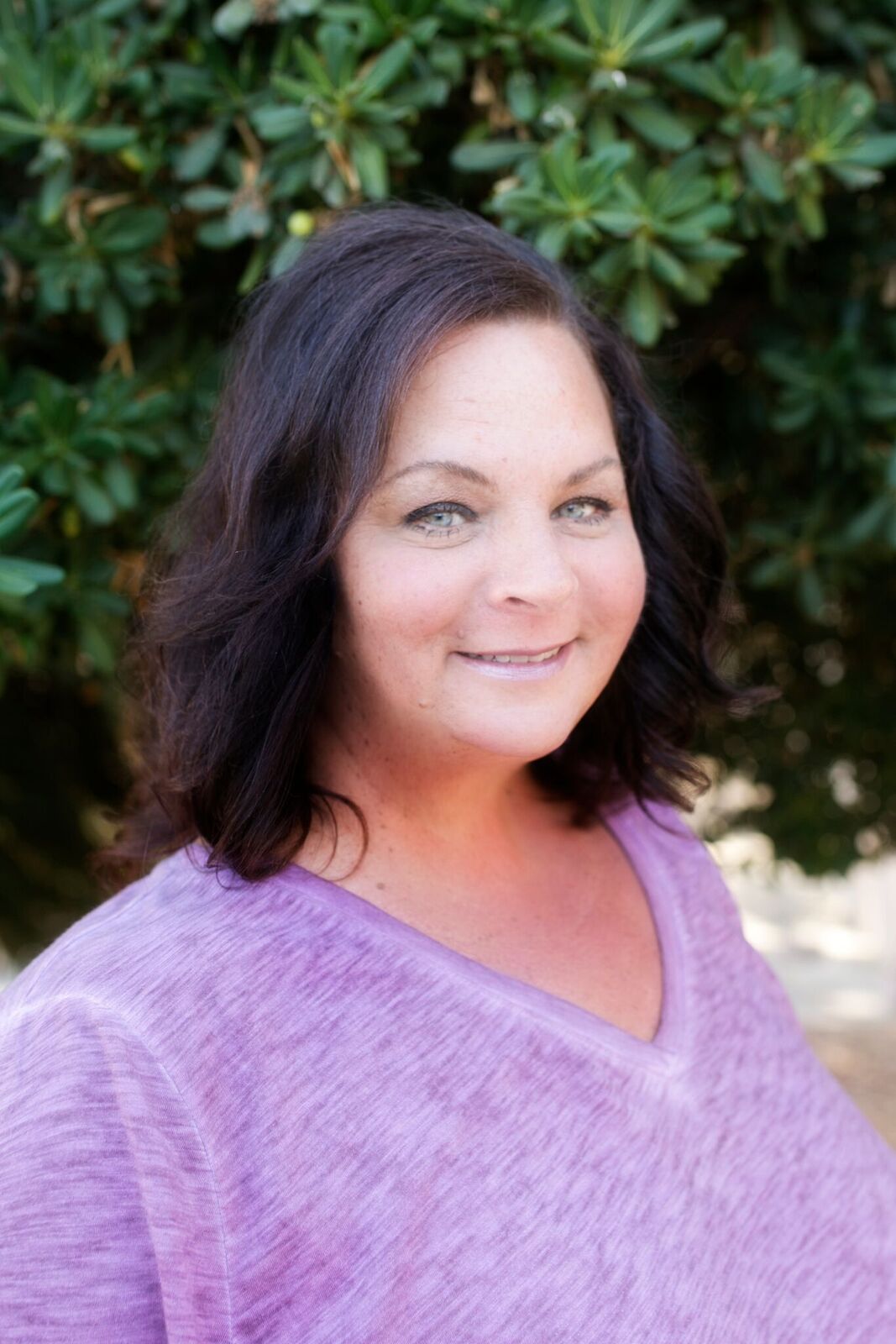 Diana Reitz (Ms. Diana) has been with St. Michael's for 8 years. She is the Pre-K Frog classroom teacher. Diana has been working in the field of Child Development for over 24 years and the past 22 years were as a Pre-K teacher.
Diana has her AA in Early Childhood Eduation from Diablo Valley College. Diana grew up in Rome, Italy and then moved to the Clayton area. She now lives in Antioch with her family. Diana enjoys spending time with her family and visiting the Hawaiian islands. She has 2 boys and girl and they all love to play sports. She also is blessed with a sweet grandson and granddaughter!
"I love working with the Pre-K kids, they're hilarious. I enjoy teaching Pre-K and watching the children grow tremendously from the beginning to the end of the year. I also love working at such a great school that provides a loving and caring environment."
Pre-K Tiger Teacher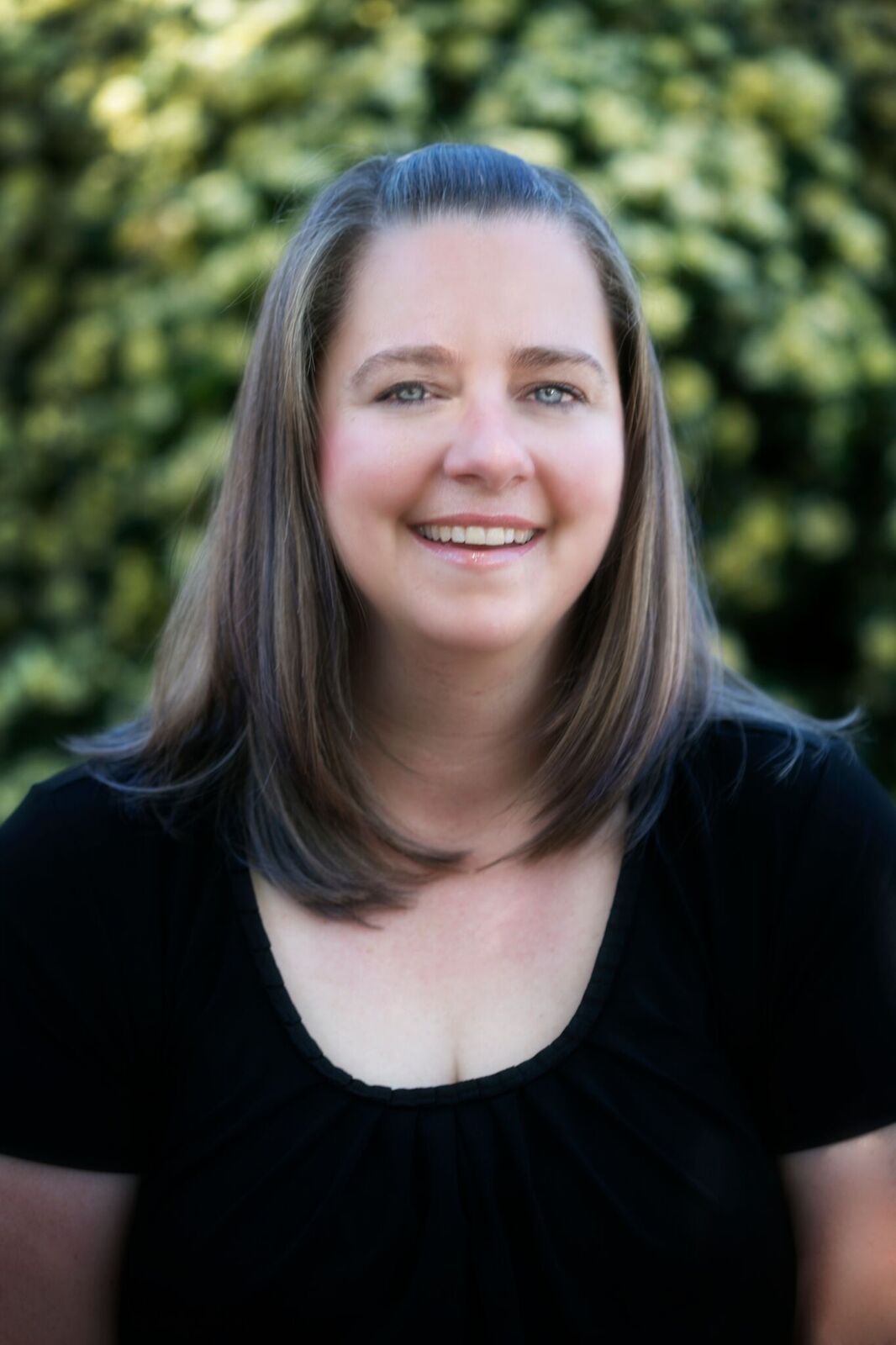 Misti Thompson (Ms. Misti) is the Pre-k Tiger classroom teacher.  She has been with us for 6 years and loves being a part of our staff.  Misti earned her Early Childhood Development units at Los Medanos College and Diablo Valley College. We are very fortunate to have Misiti as a teacher, as she has worked in the field for over 20 years! Misti was born and raised in Concord. She lives in Concord with her husband, son and rabbit named Hershey. Her son is just graduated from Mt. Diablo High School.  Misti enjoys walks, hiking and bike riding with her family. They also enjoy relaxing at home.
"Pre-K is such an awesome age! They are all so much fun and make me laugh all day. I love teaching them new things and know that they'll use the skills throughout the rest of their lives."
Pre-K Owl Teacher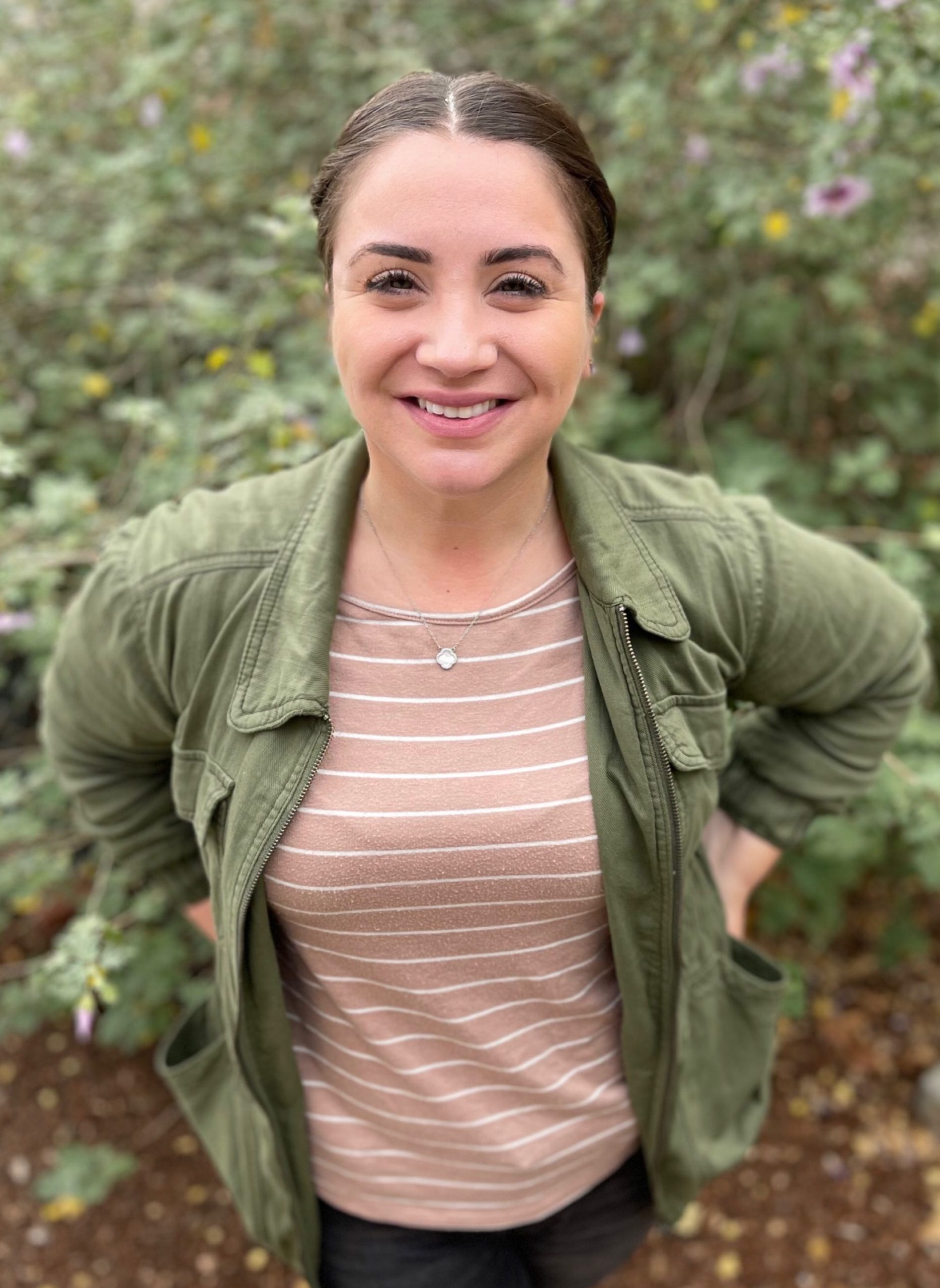 Carla Malouf (Ms. Carla) is the Pre-K Owl Teacher and is new to St. Michael's Preschool staff, but not new to the field. Carla has been a teacher for 12 years and was a director for 4 years. Carla attended Cal State East Bay, where she acquired her BA in Human Development with an emphasis in Early Childhood Education.  Carla loves the Christian environment our school offers and is thrilled to have her 2 children attend here as well.  She lives in Concord with her husband, 2 kids and a dog, a mini poodle named Bingo.  Carla enjoys photography, baking and is quite the foodie. She also loves to travel- her favorite places being Cuba and Thailand. But her favorite thing of all is spending time with her family.
"I love being a heavy influence in these kids lives. This job keeps me young at heart. I truly learn something new from them every day."
Flamingo Class Teacher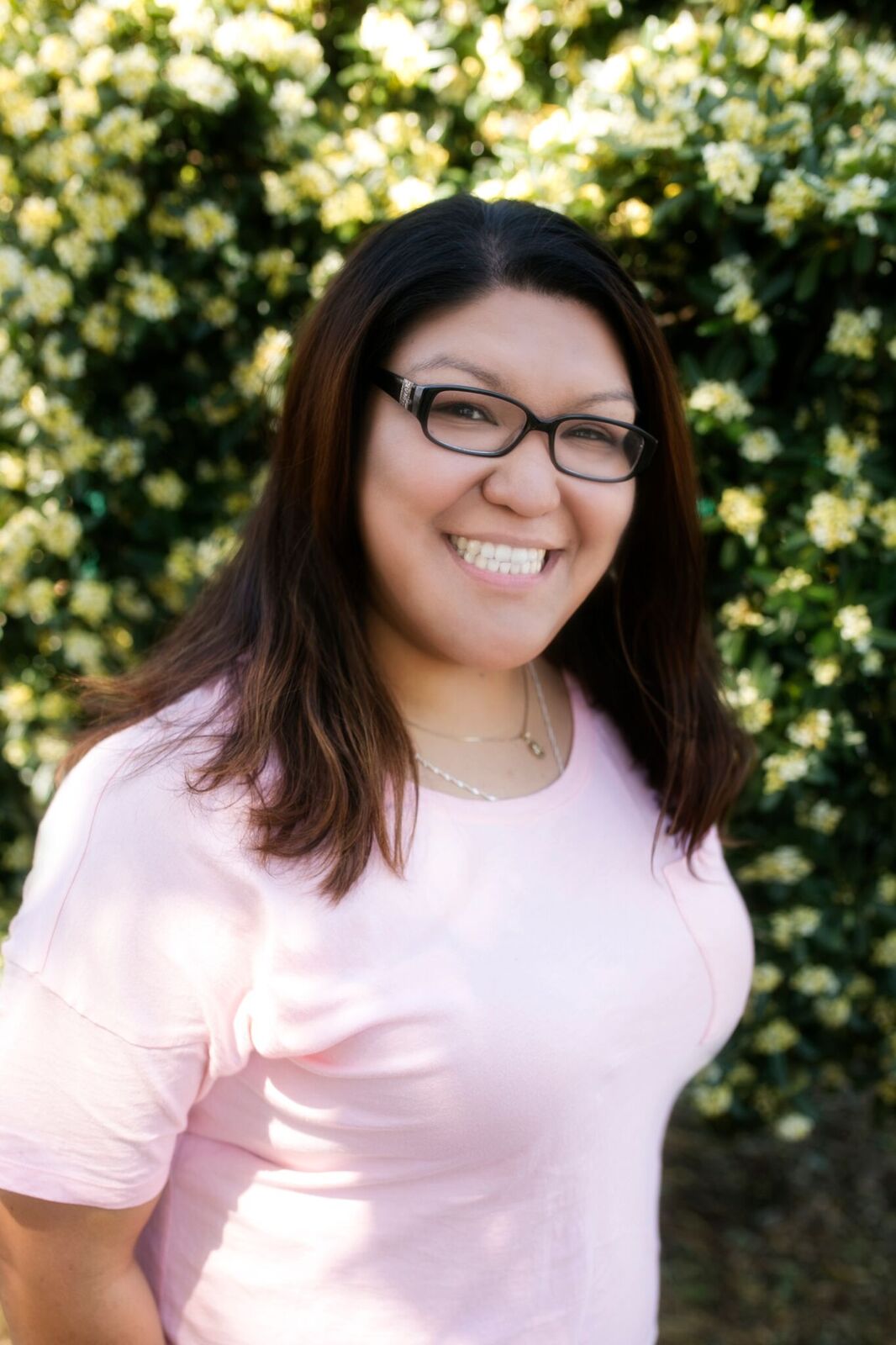 Miriam Canas (Ms. Miriam) is the 3 year old Flamingo classroom teacher. She has been a part of our staff for 9 years. Miriam attended high school at Immaculate Conception Academy in San Francisco. She earned her Early Childhood Development units at Los Medanos College. Miriam has worked in the field for over 15 years. She loves bringing diversity to St. Michael's! She is fluent in Spanish and loves to teach the children new words each day! She lives in Pittsburg with her family and 3 dogs, 2 turtles and a bird.  Miriam also enjoys sewing, reading and spending time with her niece and nephew.
"I love working at St. Michael's. This is my home away from home. The staff and kids are like family to me."
Cub Class Teacher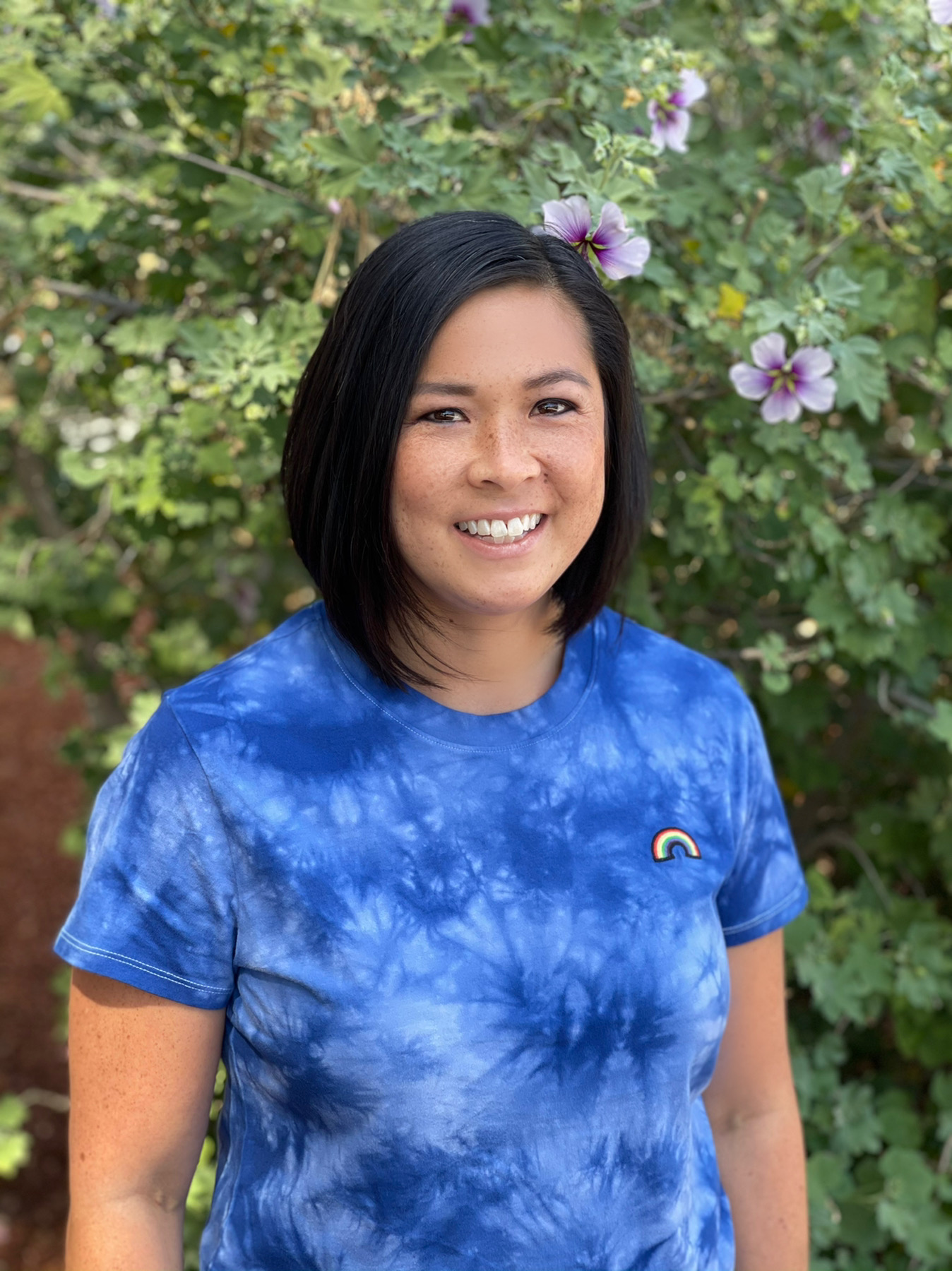 Rachelle Daco (Ms. Rachelle) is the 3 year old Cub classroom teacher. Rachelle is new to our team, she has been here for almost 2 years and we are so excited to have her! Rachelle has been a preschool teacher for 8 years. Rachelle went to high school at Carondelet High School and then received her Bachelor's degree from UC Irvine and her ECE units from Cerro Coso. Rachelle grew up in Concord and currently lives in Concord. She has been married for 17 years, and has 3 beautiful children ages 17, 15 and 6. Rachelle loves all Bay Area sports, the show FRIENDS and to cheer on her kids at their sporting events. 
" I love working with children this age because every day is a new day. Their discovering something new and its an adventure- there is never a dull moment!"
Duckling Class Teacher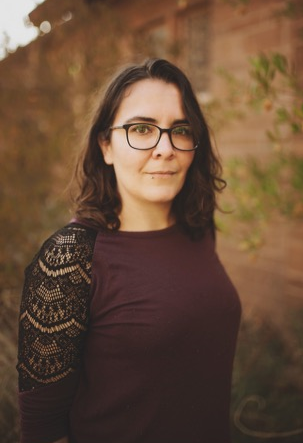 Jennifer Andrews (Ms. Jennifer) is the 2 year old Butterfly classroom teacher. She joined the St. Michael's team about 2 years ago and is overjoyed to be  here.
Jennifer attended DVC and received her ECE unites there. Jennifer has been in the field and worked as a teacher for over 14 years. She was born and raised in Concord and now lives in Bay Point with her husband of 8 years and their Pembroke Welsh corgi named Zoey and her 3 cats, Anya, Jack and Chadwick. Jennifer does not have any children of her own yet, but she definitely wants a family of her own soon. Jennifer loves to play table top board games like D&D, reading high fantasy fiction and likes to go wine tasting. 
"I love the social/emotional connection with children, watching them grow, explore and succeed is incredibly special."
Sea Turtle Teacher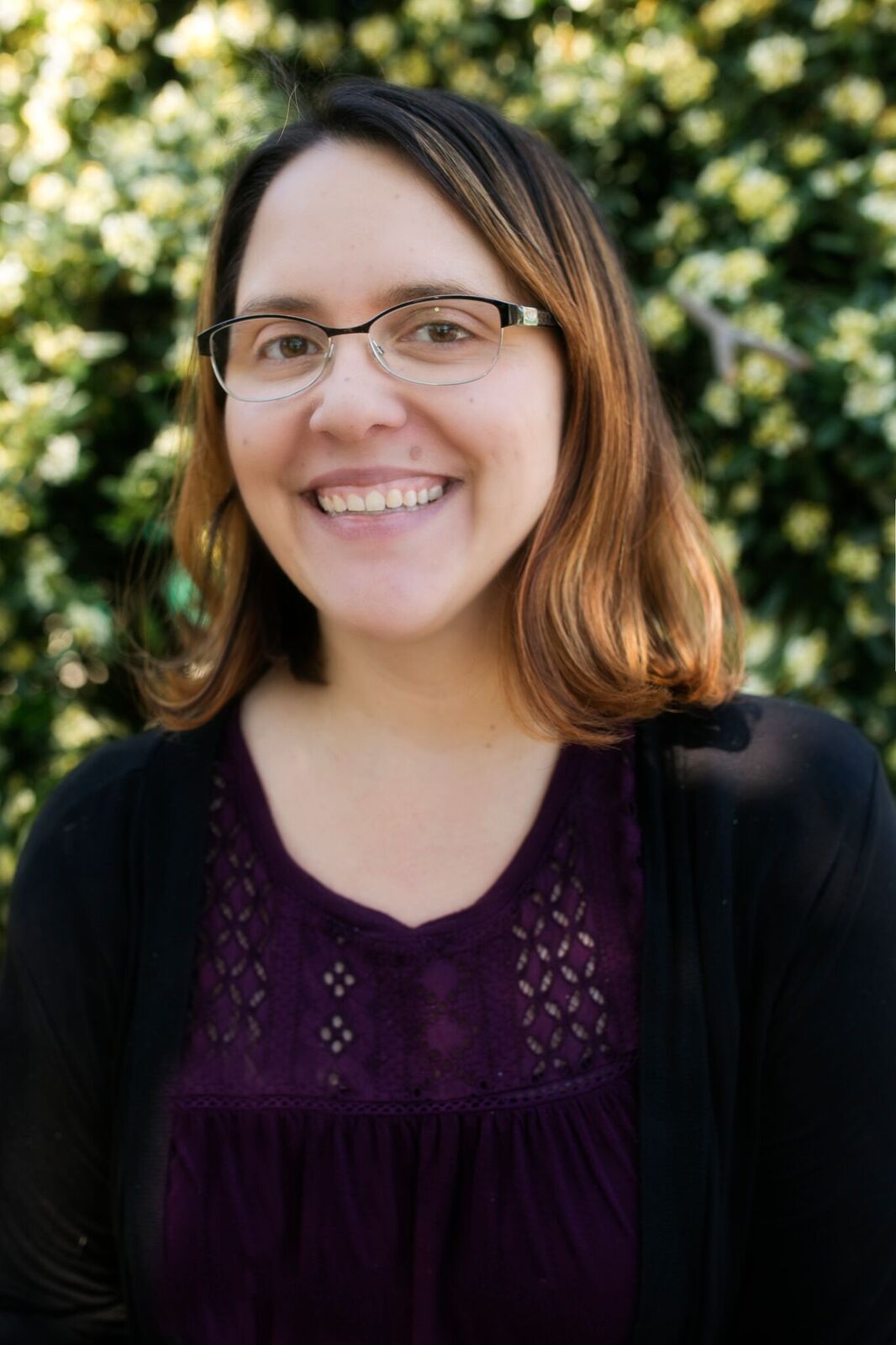 Kittie Saldivar (Ms. Kittie) is the 2/3 year old Sea Turtle class teacher. 
Kittie graduated from Sonoma State with a Bachelor's Degree. She attended Diablo Valley College where she earned her Early Childhood Education units. Kittie has been at St. Michael's Preschool for 11 years.
Ms. Kittie loves working at St. Michael's preschool. She enjoys learning and exploring every day with the children. She lives in Concord with her husband and her cats and dog. She enjoys volunteering, cooking, baking and gardening. She loves visiting her nieces and nephews. She likes traveling and visiting the Hawaiian Islands.
"I love seeing the children's faces light up when discovering new things. It's so magical to watch. I also love that we are all family here!"
Teacher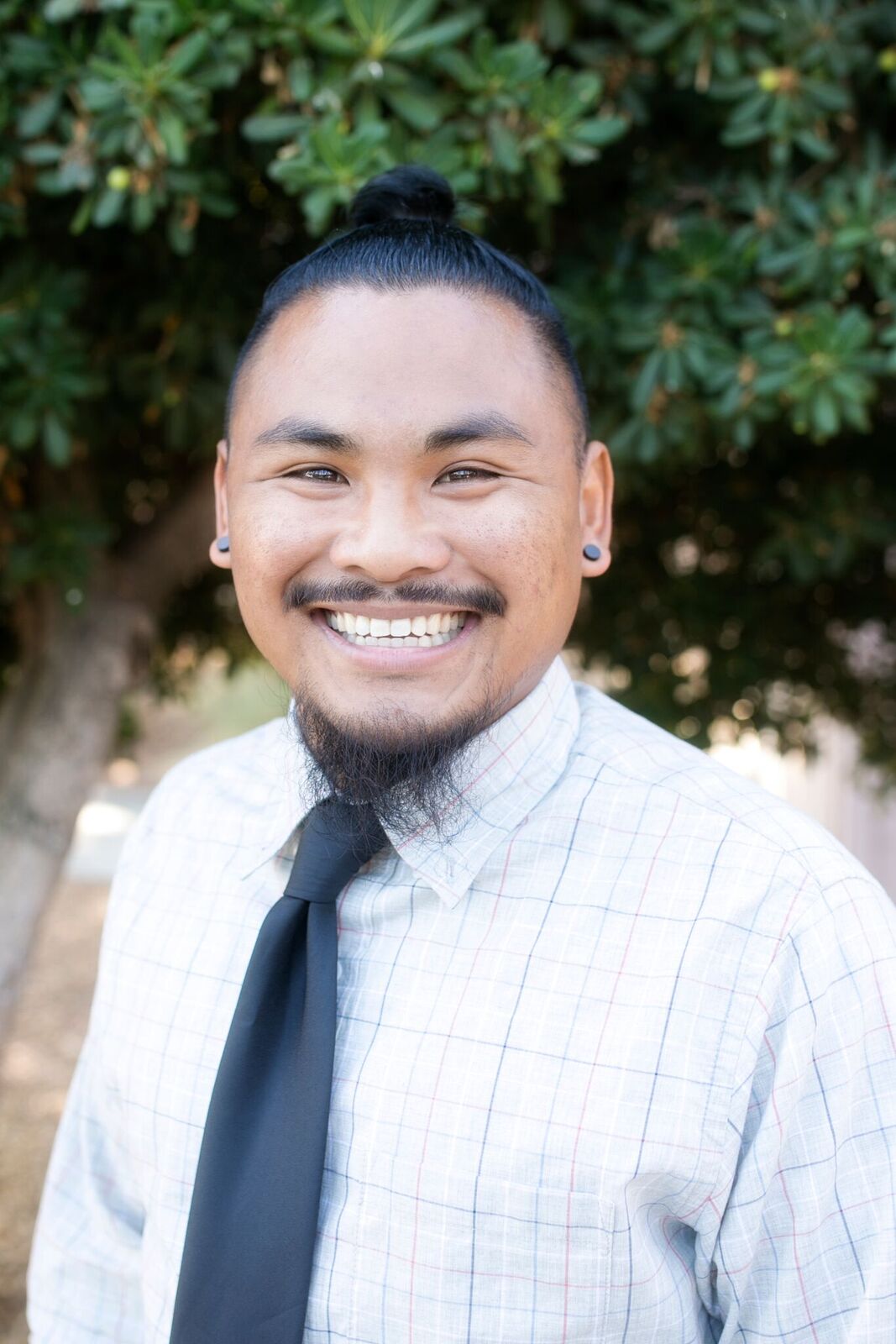 Louis Abano (Mr. Louis) is our "do all" teacher. He helps out in every classroom and assists wherever needed. He has over 12 years of experience working with young children. He has been with St. Michael's for 10 years and has recently come back to join our amazing staff after staying home with his 2 boys. Louis completed his Early Childhood Education courses from Contra Costa College and truly enjoy being an educator. Being one of the rare males in the field, Louis feels that he can offer a different approach and perspective to the children and staff. Louis lives in Hercules with his wife, 2 boys and dogs.
"I love being a part of the staff- we joke all the time. I love that we all have so much fun!"
Teacher Assistant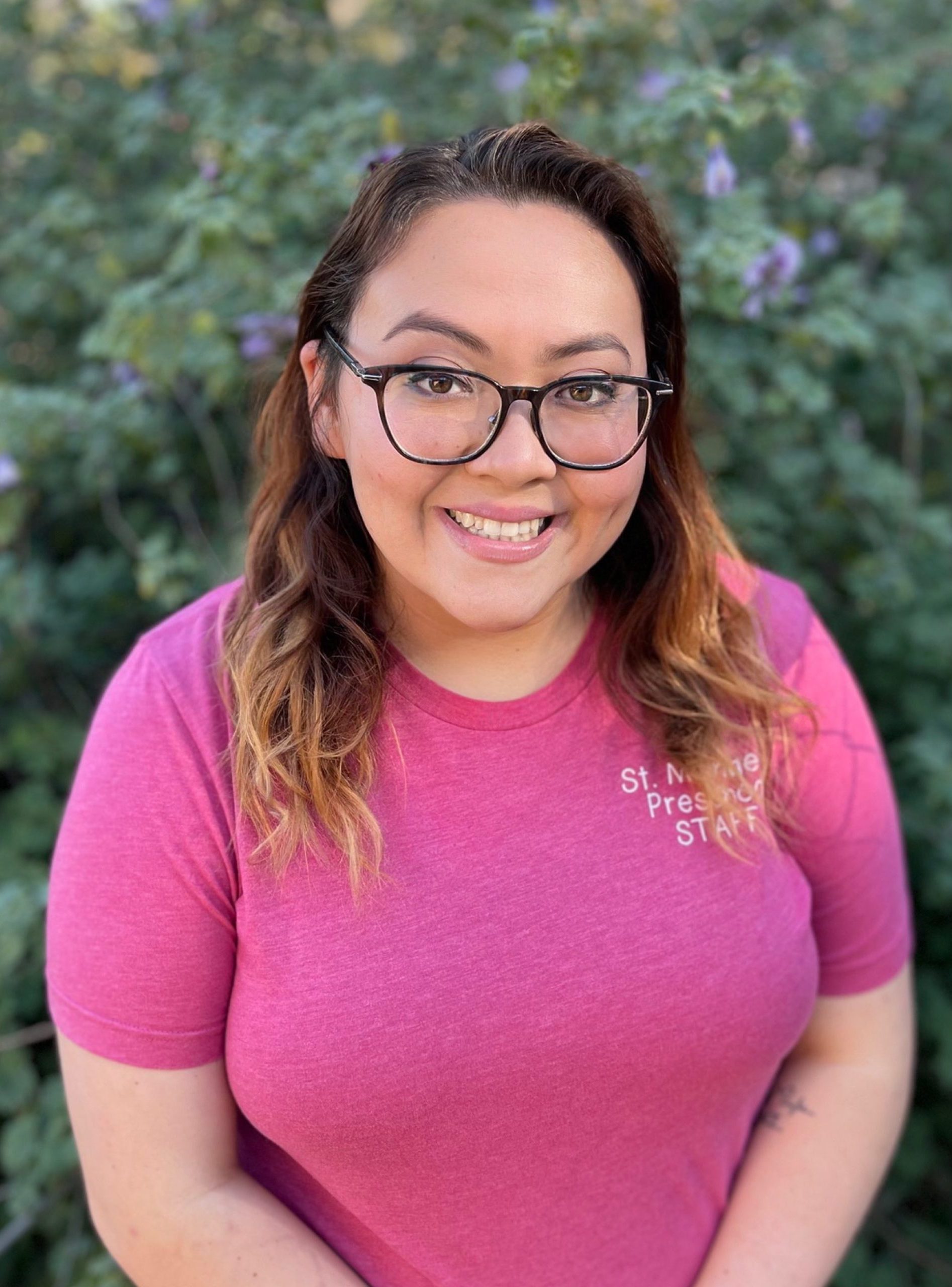 May LaMarre (Ms. May) has been at St. Michael's preschool for 2 years. She grew up in Florida and graduated from Lyman High School in 2016. After graduation, she moved to California and enrolled at DVC. After a few semesters. May took some time off from school. She went back to DVC right before starting at St. Michael's, and once she started working here she immediately fell in love with the field and received the rest of her ECE units/Certification from DVC. May is currently enrolled at DVC, working towards a transfer degree in Data Science. During her free time, May loves to go thrifting and to the flea market with her fiancé. At the moment, she spends most of her time planning her wedding and honeymoon for later this year! 
"I love the families that we have. I also love the staff and being able to be apart of it!"
Teacher Assistant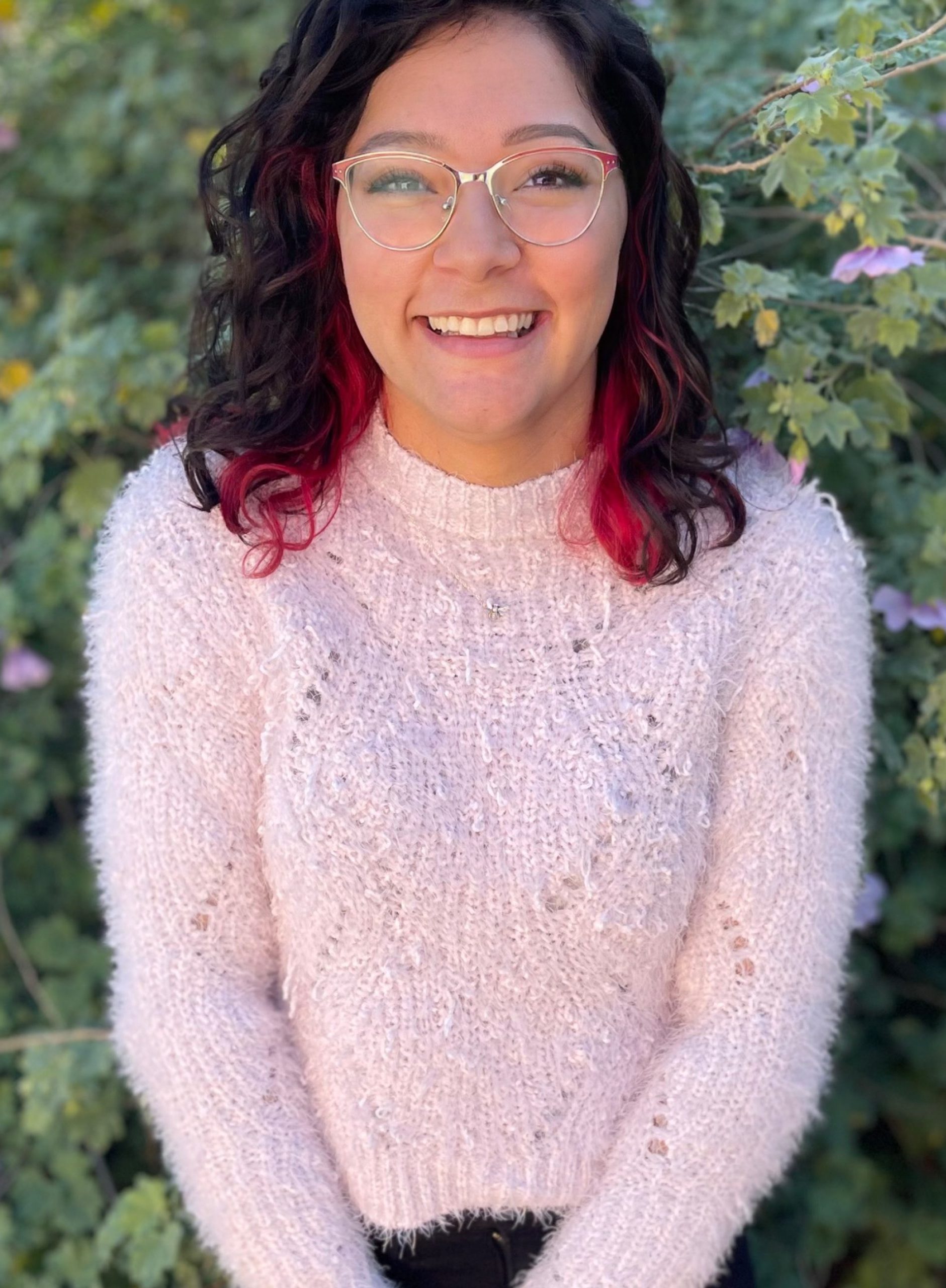 Maria Munoz (Ms. Maria)  joined the St. Michael's team in 2021 and she loves it here! Maria is currently attending DVC and working towards completing her ECE units. Maria was born in Mexico and came to California when she was 3. She is fluent in Spanish and we love that she teaches the kids new words all the time! Maria has been a part of the church's Youth Program since 2014. She loves being here at St. Michael's and everyone who is a part of it. Maria is the oldest of 3 children and currently lives in Pleasant Hill. Maria loves bumble bees, spicy food and Harry Potter. Maria also loves preforming in theater shows and Broadway. She is very talented!
"I love being a part of St. Michael's and having the opportunity to watch kids grow and develop."